In Memory
Ada Marie Peate (Woodard) - Class Of 1971 VIEW PROFILE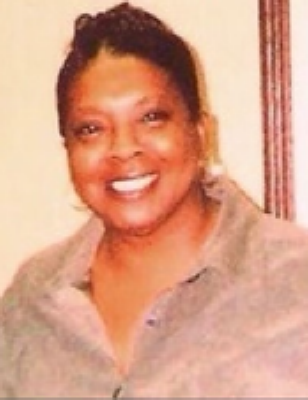 Ada Marie (Peate) Woodard was born March 6, 1953, in Brownsville, Tennessee to Anderson Peat Sr. and Juanita (Hardin) Peat who preceded her in death.
Ada was raised in Brownsville, Tennessee, and moved to South Bend, Indiana in 1966. She graduated from LaSalle High School and furthered her education by obtaining an Associate Degree from Michiana Community College. She retired from St. Joseph Regional Medical Center after 30 years of service. Ada was a fun-loving person, who loved her family, especially her children and grandchildren. She enjoyed spending time with family
01/20/2021 JFC, interior design, and shopping. Because of the great impact she had on everyone she knew and loved, there will always be a part of her that stays with us forever.
Ada made her transition on Thursday, January 14, 2021.
She leaves to cherish fond memories, her loving companion, Donald Woodard; and her two children: Michael (Sherri) Johnson Jr. (South Bend, Indiana) and Chasity Johnson (South Bend, Indiana). She leaves behind Lashaun, Kinte, Tamisha Johnson, and Derrell Fultz, all of South Bend, Indiana, to whom she loved as her own. She leaves to cherish her siblings: Charlene (Kenneth) LaScott (South Bend, Indiana); Patricia (Stefon) Andrews (Blue Island, Illinois); James L. (Carol) Peat (Avon, Indiana); Larry L. Peat (Jackson, Tennessee); David (Dyanna) Taylor (South Bend, Indiana); Joey Peat (South Bend, Indiana). Grandchildren: Kiara Johnson, Alvin Blade Jr., Michael Johnson Jr., Mikyra Johnson, Chyna Crowell, Makhi Johnson; great-grandchildren, Kariah Donaldson, Kayvin Blade, and Amereon Blade.
Ada was preceded in death by her parents Anderson and Juanita Peat; her brother, Anderson (Carmela) Peat Jr.; her grandson, Christopher Johnson; and Jermall Williams, whom she loved like a son. She leaves her beloved nieces, nephews-whom she loved like her children—and countless cousins and friends.
Ada touched the lives of many and will truly be missed.
Click here to see Ada Marie's last Profile entry.