LaSalle


LaSalle 1966 - 2002
ANNOUNCEMENTS
•

•

•

Capt. Darryl Boykins to Receive Distinguished Achievement Award at South Bend Hall of Fame Banquet

•

LaSalle

We need the following newspapers to scan and post on the web site.

1966 – 2002

•

Hi, Class of 1968!

I'm trying to help locate several "missing" classmates from the Class of 1969, in preparation for our 2019 fiftieth reunion. Can you offer any clues on how to reach any of the following members of the LaSalle Class of 1969? If you don't have their contact info, maybe you know of a parent or a sibling in your class?

Please Facebook message me at "BobRuble"

or email me at BobRuble@gmail.com.

Thanks!

Otolski, Sandra
Paul, Susan
Pearman, Tom
Patelle, Margaret
Phillips, Dianne
Piechocki, John
Piekorski, Tom
Piper, Linda
Plajer, Rosalie
Pletcher, Donald Ryan
Pottast, John
Pozgay , Cathy
Price, Jerry
Rankin, Sue
Rapalski, Mark
Rapalski, Terry
Rice, Dominic
Righter, Nancy
Rippey, Pat
Robinson, Thomas
Rogers, William
Rohr, William

•

We need year books to scan for these schools White spaces indicate we need year book

Please donate them to the SBAA. Contact Jim Champaigne

•

Crumbs of Comfort Short stories of kindness

•

SBAA Focus on Alums:

Ryan Newman

Ryan Newman, now nicknamed "Rocket Man", was born in South Bend in 1977. Ryan began driving at the age of four and competed in his first race at the age of four-and-a-half where he drove his first quarter midget race. By the age of 17 Ryan was champion midget racer and has since been inducted into the Quarter Midget Hall of Fame. He graduated with honors from La-Salle High School in 1996 and went on to study engineering at Purdue University, but continued to race. Ryan graduated from Purdue in 2001 with a degree in vehicle structuring engineering and the next year was his official Winston Cup Rookie year. He set a record for the number of poles won in a year and was named the Winston Cup Rookie of the Year. "It was unbelievable," he said in an interview, "I have some of the best people you could as for on my team." In 2003 he went on to win the Samsung/Radio Shack 500, the MBNA 400, the Tropicana 400, and the GFS Marketplace 400. In all he won twice as many races as any other driver. He is now married to his wife Krissie and has two daughters. Together they run Rescue Ranch, a charity to promote respect for animals, the environment, and wildlife through conservation and rehabilitation in North Carolina.

•

This Web site provided by the (SBAA).

This site is open to all LaSalle Classmates FREE of charge

We have scanned some of the year books for the senior photos. More will be added in the future.

Please encourage other classmates from any year to register and join this site.

Post your photos and videos. Explore the site. Keep in touch.

You can help support the SBAA with your DONATION.
Photos of LaSalle 45th Reunion July 2016
---
---
If you have more photos to contribute, please contact us.
The class of 1967 is planning a reunion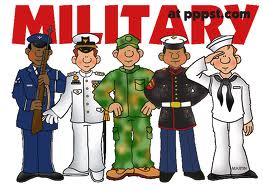 Add Military Photos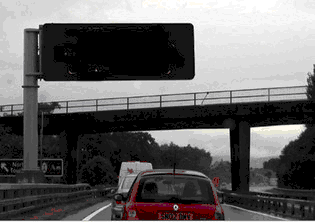 Stare at this for a real long time.
Can you see a Giraffe?
Page visits since 2015 16,798