In Memory
Gary Reynolds - Class Of 1971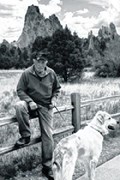 LaSalle 1971 Gary L Reynolds
Jan. 14, 1953 - Jan. 15, 2018
GRANGER, IN - Gary L. Reynolds, age 65, of Calhan, CO passed away on Monday, January 15th at St. Francis Medical Center in Colorado Springs, CO.
Born on January 14th, 1953 in South Bend, IN, Gary was raised by his mother and grandmother. He fondly recalled the time he spent at his grandmother's house on Gravel Lake in Michigan. He attended LaSalle High School and went on to receive his Bachelor's degree from Indiana University.
Gary is survived by his wife, Karen Reynolds of Calhan, CO; son, Jeremy Reynolds of Columbia, TN; and daughters Lisa Wright of Nashville, TN; Randi (Tony) Freitag of Castle Pines, CO; Witney (Sawyer) Chupp of Elkhart, IN, and Ronni Fisher of Griffith, IN. He is also survived by his four grandchildren: Mac Guernsey, Atlas Chupp, Claire Freitag, and Elwynn Chupp.
He served on the South Bend Police Department for 33 years before happily retiring in 2012.
Gary was a tough, but fair man who loved his family and his country. He was an avid animal lover and dreamed of seeing his horses running outside his window. Gary and Karen moved to a ranch in Calhan, CO where they rescued a dog, have 5 horses and a multitude of cats and chickens.
Gary did not want a memorial service and family will celebrate his life with beer and chicken wings, the way he wanted it.
In lieu of flowers, donations may be made to Big Dogs Huge Paws, a rescue close to Gary's heart, where he and Karen adopted their beloved four-legged friend, Harley.
Published in South Bend Tribune on Jan. 20, 2018
jmc 20 jan 2018