In Memory
Sheryl Trowbridge (Duckwall) - Class Of 1977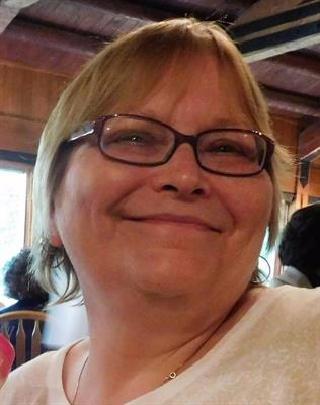 LaSalle 1977 Sheryl (Trowbridge) Duckwall
July 14, 1959 - June 10, 2016
SOUTH BEND - Sheryl Sue Duckwall (Trowbridge), 56, of South Bend, Indiana, passed away June 10th, 2016 at Memorial Hospital in South Bend. Sheryl was born July 14th, 1959 at Memorial Hospital in South Bend, Indiana to Donald E. Trowbridge and Patsy L. Trowbridge (Fischer) who preceded her in death.
Sheryl attended LaSalle High School and graduated in 1977. She then went on to attend Michiana College of Commerce, graduating with a degree in accounting in 1979. Sheryl went on to work 15 and a half years at Waste Management Company of South Bend and then 10 years at Culligan Water in Mishawaka, where she retired in 2008.
Sheryl married Russell L. Duckwall on August 15, 1981 and on November 19th, 1986 gave birth to their only child, Amanda Leann Barnard (Duckwall). Sheryl recently attended Amanda's graduation from Southern Illinois University, Carbondale where Amanda earned her second Masters Degree.
Sheryl was a huge fan of the rock band Def Leppard, bowling, crocheting, and acrylic painting. Her favorite color was purple. During bowling season, you would see her at Bowlers Country Club with her purple bowling ball and her win or lose attitude. She didn't care if her team won or lost, it was about the friendships and good times that were had.
Survivors include her husband, Russell Duckwall, her daughter, Amanda and her son-in-law, John Barnard, her brother, Mark Trowbridge and sister, Tracy Allison-Hoglund. Nieces include Rachel Trowbridge and Jade Hoglund. Other survivors include long time best friends, Hannah Raber from Arkansas, Nancy Nickels from Indiana and Ron Gember of Florida.
Memorial contributions may be made to the Big Brothers Big Sisters of St. Joseph County, 218 W. Washington St. Suite 710, South Bend, Indiana 46601.
A Memorial Service will be held on Tuesday, June 14th at Welsheimer Funeral Home, 521 N. William Street, South Bend, Indiana. Visitation hours are from 5PM to 8PM. Family is asking that visitors wear purple as that was Sheryl's favorite color. E-mail condolences may be made at www.welsheimer.com.
- See more at: http://www.legacy.com/obituaries/southbendtribune/obituary.aspx?n=sheryl-s-duckwall&pid=180309537&fhid=5664&eid=sp_ommatch#sthash.e59bYAys.dpuf