In Memory
Pamela S Hires (Stevens) - Class Of 1977
LaSalle 1977 Pamela (Lewis) Stevens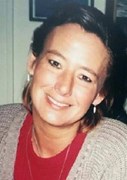 Dec. 10, 1958 - Feb. 14, 2017
Condolences
SOUTH BEND - Pamela S. Stevens, 58, residing in South Bend, Indiana, passed away on Tuesday, February 14, 2017, at Cardinal Nursing Home, South Bend. She married Christian Bureau and most recently she was married to Thomas Stevens.
Pamela was born on December 10, 1958, in Lansing, Michigan, to Jackie Merle Hires and Margaret "Peg" Clare (Lewis) Hires, and has been a lifelong resident of this area. Pamela attended school at LaSalle High School graduating in 1977 and from Indiana University South Bend. She attended St. Anthony de Padua Catholic Church, South Bend.
Along with her parents, Pamela is survived by her daughters, Alexandra Bureau of Chicago, IL, Ashley N. (Jonathan) Brake of Pittsburgh, PA, and Stephanie Bureau of San Antonio, TX; son, Christopher R. Bureau of Muncie, IN; sisters, Jacqueline M. (Richard) Dalke of Plainwell, MI, Leslie A. Jablonski of Plainwell, MI, and Amy J. Leja of Granger; brothers, Scot J. (Sandy) Hires of South Bend, IN, and William L. Hires of Phoenix, AZ.
Pamela loved and adored her children and her children loved her dearly. She was a very creative person, she enjoyed drawing and painting. She could make things out of anything for her children.
Funeral services for Pamela will be at 7:00 PM Saturday, February 18, 2017, at Palmer Funeral Home - River Park Chapel, 2528 Mishawaka Ave., South Bend, IN 46615, where friends may gather with the family two hours prior to services.
Memorial contributions may be given to Al-Anon, 818 East Jefferson Boulevard, South Bend, IN 46617. Online condolences may be expressed to the family at www.palmerfuneralhomes.com.
Published in South Bend Tribune on Feb. 17, 2017- See more at: http://www.legacy.com/obituaries/southbendtribune/obituary.aspx?n=pamela-stevens&pid=184163510&fhid=7077&eid=sp_ommatch#sthash.5w67Zvu8.dpuf