In Memory
Chad Miller - Class Of 1977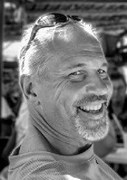 LaSalle 1977 Chad Michael Miller
June 6, 1959 - Feb. 9, 2018

GRANGER - Chad Miller, 58, of Granger, passed away on Friday, February 9, 2018, in South Bend. He was born June 6, 1959, to the late Forest "Pooch" and Elaine (Nowacki) Miller.

Chad Miller is survived by his wife, Donna (Gilbrech) Rudzinski-Miller; his daughter, Jessica (Keith) De Fauw; son, Austin (Elizabeth) Miller; two stepsons, Danny Rudzinski and John (Lena) Rudzinski; five grandchildren, Bentley, Olivia, Sophie, Luke, and Sloane; brothers, Bruce (Chris) Miller and Doug (Stephanie) Miller; and several nieces and nephews.

Chad Miller will always be a beloved son, father, grandfather, brother, uncle, and husband. He was a coach, mentor, and friend. Sports have always been a defining part of his life. Chad grew up playing little league at Chet Waggoner, being coached by his dad and playing with his brothers. He stayed very involved at Chet Waggoner, later coaching his own son and being involved in park improvements and organizing fundraisers. He graduated from LaSalle High School in 1977. While at LaSalle he made an impression on and off the court and field. Although Chad excelled in both baseball and basketball, it was his talent and love of basketball that took him to Marian College. After college he began working at the Family and Children's Center where he worked for more than 30 years. There he made a lasting impression through his ability to work with youth. Even after college he stayed active in sports, hosting charity tournaments, coaching, playing softball and basketball, and refereeing. It was through sports that he established many lifelong friendships. Chad had many accomplishments on the court and in life but he was most proud of his children and grandchildren. The love he had for them was present in every hug he shared with them and story he told. Although his grandchildren are still young in age, he had already begun teaching them to play catch, swing a bat, and bounce a basketball. Whenever asked about his children or grandchildren, you could expect a long response and a proud smile. In 2008, he married his loving wife, who shared his love of sports, live music, and family. Chad loved the warmth of the sunshine, whether taking a trip to Cabo with her or working in the yard. He was always busy and on the go, but if you could get him to stop and relax, he loved late nights around the fire pit enjoying a cigar. Although Chad was large in stature, it's his heart, contagious smile, and larger than life presence that he will be remembered for. The family cannot say thank you enough for the love and support that has been shown for Chad. Every memory, story shared, and tear shed has reminded them just how much he was loved and admired by so many. He may have finally hung up his jersey but the legacy he's left behind will always carry on.

Visitation will be from 2-7 p.m. Wednesday, February 14, 2018 at Kaniewski Funeral Home, 3545 N. Bendix Drive, South Bend, IN.

Funeral Services will be held at 11:00 a.m. Thursday, February 15, 2018 at Calvary Chapel Church, 53494 Fir Road, Granger, IN, with Pastor Bob Moore officiating.

In lieu of flowers memorial donations may be made to Chet Waggoner Little League.

To send online condolences, please visit www.kaniewski.com.
Published in South Bend Tribune on Feb. 12, 2018
jmc 12 feb 2018