In Memory
David C. Wireman - Class Of 1973 VIEW PROFILE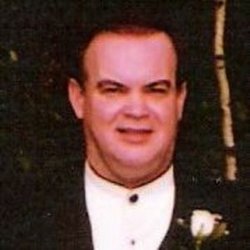 David C. Wireman
April 4, 1954 - May 30, 2012

David C. Wireman went home to the Lord on May 30, 2012. He was born on April 4, 1954 in South Bend, Indiana to Clarence Wireman and Eva (Wireman) Sult.

David was preceded in death by his father Clarence Wireman and his brothers James and Steven Wireman. He was the loving father of four: Ryan, Christy, Kimberly, and Susan Wireman.

He was the brother of James Wireman, Jan Connors, Loretta Wireman, Steven Wireman, Juanita Franks, Louise Keim, and Pamela Clowers. David was a proud grandfather of Carson Green, Lucas Green, Alyssa Forys, Noah Flagle and had another grandbaby on the way.

David graduated from LaSalle High School in 1973 and attended Indiana University in South Bend. He was a prestigious international engineer for over 20 years. Throughout his life, politics and sports were his passion. He was the most giving and kindhearted man who enjoyed bringing laughter to everyone. David will truly be missed for many reasons, but especially for his loving and compassionate heart.

Visitation will be from 11 to 1 pm Saturday June 2, 2012, in the Kaniewski Funeral Home, 3545 N. Bendix Drive, South Bend. Funeral services will be held at 1 pm in the funeral home, with burial to follow in Rolling Prairie Cemetery.

Memorial contributions may be made to the Center for Hospice Care, Inc., 111 Sunnybrook Court, South Bend, Indiana 46637.
03/26/2021 DEC
Click here to see David C.'s last Profile entry.