In Memory
Tyron A Vaughn - Class Of 1977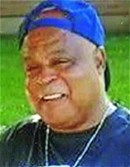 LaSalle 1977 Tyron A Vaughn
Feb. 3, 1959 - Nov. 13, 2017
SOUTH BEND - Tyron Anthony Vaughn, 58, passed away Monday, November 13th, at West Bend Nursing and Rehabilitation, 4600 W. Washington St., South Bend. He was born February 3, 1959, in South Bend, to the late Connie (Cornellius) and Jerry Vaughn. Along with his parents, Tyron was preceded in death by his sister, Verl Lee; and brothers, Derry Boochie Vaughn and Bernester Dale Brown. He is survived by his sisters, Daphne Vaughn, Sharon Vaughn and Ramona Updike, all of South Bend; two nieces, Anika Lee Vaughn (Anthony) of Battle Creek, MI, Martina Denise Vaughn of South Bend; nephews, Diallo Clarence Lee (Erika) of Charlotte, NC, Jesse Lee Taylor, Derry Tarez Vaughn (Kelli), Dewan Anthony Bush, David DaStar Vaughn, Curtis Lee Smith and Charles Harris, all of South Bend; special friend, Herman Sam Walker; soul brothers, Richard Brown, Michael Clark, and Thomas Hyde, all of South Bend; as well as many cousins and friends.
Tyron loved to shoot pool, play dominoes, and gathering with family. He graduated from LaSalle High School and played football for Central Middle School. He worked at Dismas House, West Bend Nursing and Rehabilitation, and was a Floor Keeper at St. Joseph Regional Medical Center, and a score keeper for Notre Dame football.
The family of Tyron would like to thank West Bend, Creekside Village and Kindred Hospital for their love and kindness. Thanks to all for their condolences and support.
Memorial services will be held at 3:00 p.m. Saturday, November 18th, in the Welsheimer Family Funeral Home, 521 N. William St., with Rev. Vertis Alexander officiating. The family will receive friends in the funeral home from 2:00 p.m. until the time of the services.
Published in South Bend Tribune on Nov. 16, 2017
jmc 16 nov 2017