In Memory
Zena V Adams - Class Of 1980 VIEW PROFILE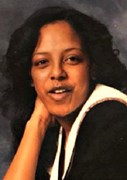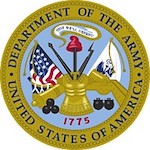 LaSalle 1980 Zena V Adams
Sept. 13, 1962 - Jan. 21, 2018
SOUTH BEND - MSG. Zena V. Adams passed away on Sunday, January 21, 2018 in Fort Worth, Texas. She was born on September 13, 1962 to the late Lance Adams, Jr. and Edna Mae Gray (Smith).
Zena moved to Fort Worth, TX in 2002. She attended LaSalle High School in South Bend, IN, where she excelled in Track and Field, and later Northwood University, where she earned a Bachelor's degree in Business Administration.
For the past nine years, Zena worked as a Staff Operations Training Specialist with the U.S. Reserve Unit in Grand Prairie, Texas. Zena proudly served in the U.S. Army Reserves for 36 years and did numerous tours overseas, including participation in Operation Iraqi Freedom, where she served in Kuwait, and her most recent tour, which was served in Qatar.
She was preceded in death by her parents, Lance Adams, Jr. and Edna May Gray (Smith); three brothers, William Justice Adams, Orlando Swanson, and Alonzo Adams, Sr.; and one sister, Donzella Williams (Swanson).
Zena leaves to cherish her memory: her children, Ciara C. Adams of Arlington, TX and William (Starla) J. Adams-Jones, Sr.; a grandson, William J. Adams-Jones, Jr. (Baby); "special" grandchildren, Ashlyn, Lorenzo Jr. (JuJu), Addison, and Jaxon Parish; and long-term partner, Troy Runnels, all of Fort Worth, TX. Zena is also survived by six brothers: Armando Swanson, Elder Hernando (Debra) Swanson, Clyde (Saundra) Austin, Lance (Jolanda) Adams III, Glenn Brown, and Tommy Jones as well as a host of uncles, aunts, nephews, nieces, cousins, and friends.
Funeral services for Zena will be held on Saturday, February 3, at 10:00 a.m. at Greater St. John Missionary Baptist Church, 101 N. Adams Street, South Bend. Friends may call on the family for visitation for one hour prior to services at the church. Burial with military honors to follow at Southlawn Cemetery after funeral service. Palmer Funeral Homes - West Chapel is assisting the family with arrangements. Online condolences may be left for Zena's family at www.palmerfuneralhomes.com.
Published in South Bend Tribune on Jan. 30, 2018
jmc 30 jan 2018
Click here to see Zena V's last Profile entry.