In Memory
Michael E McKinnies - Class Of 1969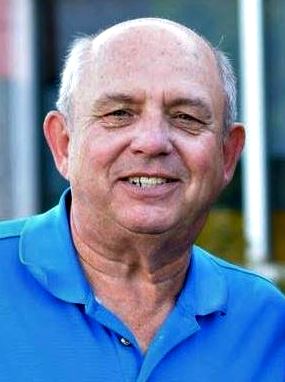 Pastor Michael E. McKinnies, Sr., 66, passed away on Wednesday, March 14, 2018 at Memorial Hospital. Michael was born on August 11, 1951 in Carbondale, IL to Delma Ludene (Barnett) and the late Cecil McKinnies.
Michael relocated to the Michiana area as a child and spent the rest of his life as a South Bend resident. On July 2, 1971, Michael was united in marriage in Niles, MI to his childhood sweetheart, Maranatha (Simon) McKinnies, who survives. Together, Michael and Maranatha raised four children. Michael retired from Power Brake & Spring after 45 years of service in August, 2017. He has been the pastor of Christ Temple Apostolic Church since 1999.
Michael is survived by his loving wife of 46 years, Maranatha; four children: Jodie (Christopher) Edge of Plymouth, IN, Michael (Heather) McKinnies II of St. Joseph, MI, Natalie (Santos) Fernandez of South Bend, IN and Jason (Melissa) McKinnies of Southern IL; two sisters: Patsy Rynearson of South Bend, IN and Annette (Philip) Upham of South Bend, IN; three brothers: Timothy (Michele) McKinnies of South Bend, IN, Benjamin (Sherry) McKinnies of Willis, TX and Jimmy (Karen) McKinnies of South Bend, IN. Michael is also survived by thirteen grandchildren, one great-grandchild and a plethera of nieces, nephews, cousins and friends.
Michael McKinnies; pastor, counselor, community leader, inclusive, generous, witty, intelligent, honest, and fair. His charisma and laughter was infectous. His wisdom was imparted through humor and conversation and will be remembered and shared.
Michael McKinnies: family man, daredevil, world traveler, businessman, son, brother, friend, golfer, skydiver, outdoorsman, craftsman, our family hero, one half of "Marti & Mike", dad, and the proudest Grandpa ever! This world is a better place because Michael McKinnies Sr. lived and loved his life to the fullest. The void in our lives without him in it will be huge, but he will live on through all of our precious memories.
Services for Michael will be held on Saturday, March 17 at 1:00 p.m. at Christ Temple Apostolic Church, 2307 Elwood Ave, South Bend. Visitation with the family will be Friday, March 16 from 4:00 p.m. – 8:00 p.m. at the church, as well as 11:00 a.m. -1:00 p.m. at the church prior to service on Saturday. Burial to follow at Southlawn Cemetery. Palmer Funeral Homes – West Chapel is assisting the family with arrangements. Memorial contributions may be made to the Christ Temple Apostolic Church building fund in Michael's honor. Online condolences may be left for the family of Michael McKinnies, Sr. at www.palmerfuneralhomes.com.
10/02/2018 JFC