In Memory
Kevin Edward Wishin - Class Of 1971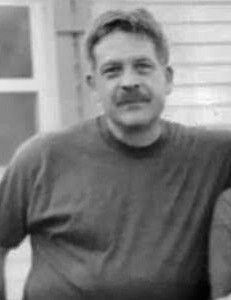 Kevin Edward Wishin, 65, passed away peacefully at his home on October 31, 2018, surrounded by his wife and daughter. Kevin was born on August 29, 1953 in South Bend, Indiana to the late Edward Joseph Wishin and Mary Catherine (Heinerich) Wishin.

Kevin was a life-long resident of South Bend and Notre Dame football fan. On September 7, 1974, he married the love of his life Brenda (Brown) Wishin. Kevin successfully built his own business as a carpet installer and retired after 35 years. He could fix or build anything with the help of a few beers. He was the original Fixer Upper and created a beautiful life on his farm where he lived the last 32 years.

Kevin loved working outside, especially riding his Kubota. He had a unique eye for design of both interior and exterior spaces, and expressed this with his Zen rock garden and finely manicured bonsai plants. Kevin was an active member of ZB Falcons Conservation Club.

Kevin was a proud father, a loyal friend, and loved by many. He is survived by his wife, Brenda, his daughter, Amanda Rose Wishin of Indianapolis, his son, Jackson Lowell (Heather) Wishin of Avon, and Jack's daughter, Merida. Kevin was the fourth of the eight Wishin children, and is survived by his three sisters: Debbie (John) Hayes of Sturgis, MI, Kathy Glassburn of South Bend, and Mary Lou (John) Prendergast of St. Louis, MO; brothers Randall (Vicki) Wishin and Jerome Wishin both of South Bend. Kevin was preceded in death by his parents, brothers, Barry and Christopher Wishin, and his beloved assist dog, Otis.