In Memory
James Keith Besyner - Class Of 1969 VIEW PROFILE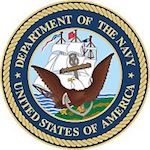 James Keith Besyner
March 22, 1951 - Jan. 15, 2011

SOUTH BEND - James Keith Besyner, Ph.D., ABPP, passed away Jan. 15, 2011. He was born March 22, 1951, in South Bend, Indiana, to Mathew and Irene (Habis) Besyner.
No words can adequately express what a great person Jim was and how much he will be missed. He was an exceptional, loving husband, father, grandfather, colleague and boss. Jim approached everyone and everything he did with careful consideration, kindness and professionalism. He was the person you could go to for help with anything or simply to have fun. His absence is now and always will be sorely felt.
Well respected locally and nationally for his accomplishments as a psychologist, Jim graduated with a Ph.D. in Psychology from Texas Tech University after having completed his clinical internship at Zablocki VA Medical Center in Milwaukee. He provided psychological services as a member of the Naval Reserves, and during part of that time was a staff member of the North Chicago VA Medical Center. He came to the Dallas VA Medical Center in 1996 as Chief of Psychology.
He headed several different committees at the Dallas VA. He was Director of Psychology Training for the Dallas VA Internship and of the Psychology Postdoctoral Program. He was a Clinical Professor at UT Southwestern Medical School. He was president of the Dallas Psychological Association. Involved nationally, Jim was the co-chair of the VA National Professional Standards Board for Psychologists and was a charter member of the national VA Psychology Training Council. He served as secretary of the Association of VA Psychology Leaders and was the President-Elect of the organization.
He received his diplomate in Clinical Psychology from the American Board of Professional Psychology (ABPP) and was later named its Treasurer/Intermountain Region Director. He was elected to the ABPP Board of Trustees. He was also elected as a Fellow of the American Psychological Association Society of Clinical Psychology. He was a fellow of the Academy of Clinical Psychology. He considered these achievements to be secondary to the clinical services that he provided to veterans that he treated and to the development of the staff and trainees that he worked with.
Survivors include his wife of 36 years, Catherine Riederer Besyner; son, Ryan Besyner and Sarah Weaver; daughter, Lindsay Pultz and husband, Kevin; grandchildren, Caleb, Kara, Benjamin, Dylan and Mitchell Pultz and Aimee Besyner.
Funeral service is 10 AM Thursday, Jan. 20, 2011, at Jaynes Memorial Chapel in Duncanville. Burial follows at Ridgeview Memorial Park in McKinney, TX. The family will receive friends from 6-9 PM today in the funeral home. Memorials may be made to the American Heart Association or to the American Red Cross.

Published in South Bend Tribune on January 19, 2011.
03/14/2021 DEC
Click here to see James Keith's last Profile entry.