In Memory
Randy J. Roytek - Class Of 1969 VIEW PROFILE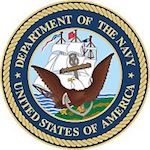 Randy J. Roytek
May 14, 1951 - Mar. 21, 1979
Randy Roytek, 27, of 3603 Brentwood, was killed instantly Wednesday night when his car was struck by a South Shore passenger train while driving his car around the crossing gates at the Grandview crossing, just west of South Bend.
Roytek, the son of the city fire department Battalion Chief Donald Roytek, died of a depressed skull fracture, the County Coroner, Dr. Stanley Koscielski, told police.
Police said Roytek was driving his compact-style car north on Grandview about 9 p.m. when the car was struck by the eastbound train traveling about 55 miles per hour. The car was pushed about 100 feet along the tracks and Roytek was thrown from his vehicle. He was alone in the car, police added.
Witnesses said the car exploded and was still smouldering when firemen arrived. Wreckage from the car was strewn along the tracks. None of the some 20 passengers on the two car train was injured which continued on into the South Bend station.
The train, which originated in Chicago, was conducted by Gerry Parrish of Michigan City, and Laurel Bunton, also of Michigan City, was the engineer, police said.
Roytek was born on May 14, 1951 in South Bend, where he lived all his life. He was a 1969 graduate of LaSalle High School and served with the Navy during the Viet Nam War.
Surviving are his parents, Donald J. and Thelma Jean Roytek, with whom he lived; three sisters, Mrs. Donna J. Richter of South Bend, Carol A. Roytek, a student at Purdue University, West Lafayette, and Nancy M. Roytek, a student at Ball State University, Muncie; a brother, James R. at home; and a paternal grandmother, Mrs. Edward Roytek of South Bend.
Services will be at 10:30 a.m. Saturday in St. John the Baptist Catholic Church with Rev. Joseph A. Jacobs, pastor, officiating. Burial will be in Highland Cemetery. Friends may call from 2 to 9 p.m. Friday in the Guisinger Colonial Chapel, where the rosary will be recited at 7 p.m.
03/23/2021 DEC
Click here to see Randy J.'s last Profile entry.