In Memory
Andrea Wagner (Chizek) - Class Of 1969 VIEW PROFILE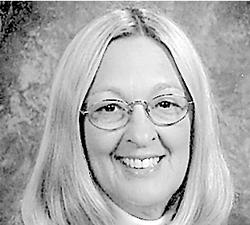 Andrea Chizek
Nov. 30, 1941 - May 5, 2010
Andrea Wagner Chizek lost her courageous battle with cancer on May 5, 2010. She is the daughter of Patricia and the late Howard Wagner of South Bend, IN.
She graduated from LaSalle High School (South Bend, IN) and earned a B.A. Degree in Education from DePauw University (Greencastle, IN) and an M.B.A. from Indiana University. She began her teaching career in Brownsburg, IN. For more than 30 years, she enjoyed teaching in the Hamilton City School District. She was honored with many awards and recognized by peers and administrators for her outstanding academic contributions and commitment to the community. Andi shared a lifelong love and passion for learning and teaching with all who were fortunate enough to make her acquaintance.
She was a voracious reader, relentless seeker of knowledge, and an accomplished world traveler. With her devoted husband Marc, she saw nearly all of the 50 United States and experienced numerous countries abroad. Emily Dickinson once wrote, "Not knowing when the dawn will come, I open every door." Andi opened door after door throughout her life. The door she opened for hundreds of students all remain expanded with a commitment to the importance of education. While Mrs. Chizek's
students always experienced academic success, that was not enough for her. Andi truly taught students how to think. She taught students to see vitality in themselves. Mrs. Chizek was a distinguished, effective and extraordinary teacher. Teaching was a passion for Andi and the pleasure she received through this profession put perfection in her daily instruction.
Andi is survived by her husband Marc, beloved labs Dexter and Sophie, her mother Patricia, and sisters Terri Furman (Jim), Kim Barnett (Thomas), and Jill Venable (Wayne). She is a devoted aunt to Katie, Laura, Amanda, Olivia, Rachel, Chase, Maddie, Jaime, and Sara.
A Memorial Gathering to celebrate Andi's life will be held at 1:00 p.m. on Sunday, May 23, 2010 at Pyramid Hill Sculpture Park, 1763 Hamilton-Cleves Rd (State Route 128) Hamilton, OH 45013. The celebration will be held at the Amphitheatre, please bring lawn chairs and/or blankets for seating. In case of rain, the celebration will be held at the same location but in the Pavilion.
Andi has positively influenced many lives, thus we encourage students, former students, parents, colleagues, family and friends to all attend this special tribute to a remarkable woman. In lieu of flowers, the family respectfully requests that you make charitable contributions to the Andrea Chizek Memorial Fund.
These contributions should be sent to The Hamilton Community Foundation, 319 North Third Street, Hamilton, OH 45011.
03/21/2021 DEC
Click here to see Andrea's last Profile entry.