In Memory
Michael Wilson - Class Of 1985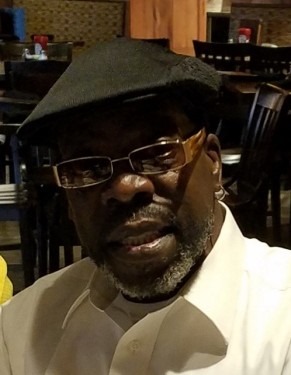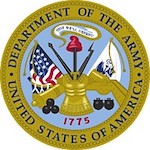 LaSalle Class of 1972. We have lost Michael Wilson. Another Lion gone to soon. My you rest in peace.
Michael Frederick Wilson, 66, was born to the union of Issiah Frederick and Retta Mae (Trotter) Wilson on August 16, 1954, in Omaha, NE. He was a proud graduate of LaSalle High School class of 1972. In 1972, he answered the call of duty, serving as a Marksman in the U.S. Army and fought in the Vietnam War. Master Chef was a title he wore proudly. Michael would let everyone know the Ribs, Sauce, and BBQ that came out of the Wilson's House would put others to shame. He was an avid Chicago Bears Fan, with a great love for music and movies.
Michael loved God, his Family, and his Country. Antioch Glory Center Church was his second home, serving as Deacon, Usher, and Security over the many faithful years of his membership. He was a graduate of Brown Mackie College, earning his Associates Degree in Criminal Justice. Mr. Wilson had a career in mental health for over 17 years working with Oaklawn Psychiatric Center.
On March 22, 1985, Michael Married the love of his life, Ardienia "Bae" Wilson, and had four beautiful children: Zulekha Wilson of Indianapolis, IN, Pastor Jawaan Wilson, Justin Wilson, and Michael (Tishara) Wilson, all of South Bend, IN.
He entered Heaven's Gates October 19, 2020,
surrounded by his loving family and devoted wife of 35 years. He leaves to cherish his loving memory; Wife, Children, Three Siblings Pastor Stanley E. (Diane) Wilson of San Antonio, TX, Apostle Jeffrey A. (Pastor Kim) Wilson and only Sister Jerri L. Wilson, both of South Bend, IN. He also leaves 11 Grandchildren, Mother-in-Law Leah M. Wills, and a host of cousins, family, and friends. He was preceded in death by his Parents, Grandparents one Sister Reta Renee Wilson, Father-in-law John Acy Wills, and Special Friend Alex Dozier.
A Celebration of life will take place at Antioch Glory Center 2437 Miracle Lane, Mishawaka, IN 46545, on Saturday, October 31, 2020, at 11 AM. Viewing 10 AM – 11 AM. Military Honors. Face Masks Required!! Arrangements have been entrusted to www.BoydandSonFuneralHome.com
10/26/2020 JFC