In Memory
Margaret Peg Myers (VanNevel) - Class Of 1975 VIEW PROFILE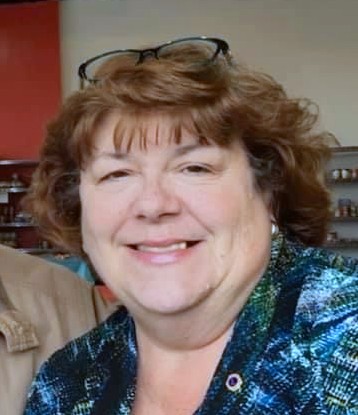 Margaret "Peg" VanNevel, 63, of Mishawaka, passed away Monday, October 5, 2020, in her home.
Peg was born April 23, 1957 in South Bend, to the late Ralph and Ruth (Frisz) Myers. She grew up in South Bend and was a graduate of LaSalle High School where she was a member of "We Together Singers". She attended IUSB from 1975 to 1979 and earned a Bachelor's Degree in Communications and Theatre.
On May 13, 1978. Peg married Lawrence VanNevel. They lived in Mishawaka for most of their married life. They affectionately called each other "Bud".
Peg's employment started in communications and she found her passion working for non-profits in development and fund raising. She possessed a heart for service.
Peg was a member of St. Monica Catholic Church in Mishawaka where she served as a lector and eucharistic minister and loved singing in the choir. She had a great passion for the card game of Euchre and she organized many Euchre tournaments for St. Monica's.
Peg was an active member of the Mishawaka Lions Club since 2007, serving as President in 2011-2012 and as District Governor in 2016-2017. She was currently serving as District 25-G's Global Membership Team Coordinator, its' newsletter editor and was serving as a District Trustee for the Indiana School for the Blind and Visually Impaired.
Peg enjoyed fishing and golfing and in her younger days, played tennis and pitched softball for fifteen years. She was proud to be an Eagle Scout mom. The VanNevel's have many fond memories of time spent at Lake Cora near Decatur, Michigan, where they loved fishing and watching sunsets on the pier.
Peg is survived by her husband of forty-two years, Lawrence VanNevel, Sr.; three sons, Lawrence (Jennifer) VanNevel, Jr., Thomas (Miranda) VanNevel and Nicholas (Allison) VanNevel; six grandchildren, Paige, Molly, Alana, Ethan, Alexandra and Olivia; four brothers, Fred Myers, Jim Myers, Ed (Shari) Myers and Dave (Pat) Myers; and two sisters, Tricia (Bob) Martin and Anne (Paul) Thurmond.
Visitation with social distancing will be held from 4 – 7 pm on Monday, October 26, in St. Monica Catholic Church, 222 W. Mishawaka Ave., Mishawaka.
Mass of Christian Burial will be celebrated at 10 am on Tuesday, October 27, in St. Monica's with Rev. Jacob Meyer officiating. Burial will follow in Fairview Cemetery.
Memorials are suggested to the Mishawaka Lions Club.
Arrangements are under the care of Goethals & Wells Funeral Home, Mishawaka
10/23/2020 JFC
Click here to see Margaret Peg's last Profile entry.