In Memory
Kevin Scot Miller - Class Of 1979 VIEW PROFILE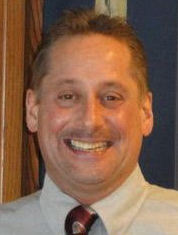 Kevin Scot Miller, 59, of South Bend, made his journey to heaven where he will join his mother and father. Kevin was born the 4th child on February 8, 1961 in South Bend to the late Keith and Rosetta (Ford) Miller. He graduated from LaSalle High School, class of '79 and then attended Purdue University where he proudly earned an A.A.S. in Electrical Engineering Technology.
On October 2, 1993, he married Michelle (Petzke), who survives him and continues to love and cherish their memories and time together. Kevin enjoyed spending time with friends, attending concerts and fishing.
Most of his career was spent at Hess Engineering where he contributed for over 10 years.
Kevin loved and is deeply loved and survived by his siblings, Kathleen (Fred) Saylor of Fayetteville, Georgia, Mark (Deborah) Miller of South Bend, Kenneth (Kelly) Miller of Niles Michigan, and Amy (John) McSorley of Granger. Also surviving are his eleven nieces and nephews: Kimberly, Michael, Garrett, Michaela, Victoria, Brooke, Bailey, Collin, Johnny, Evan and Loren; and nine great nieces and nephews: Jacquelyn, Jade, Logan, Tessa, Jackson, Sofia, Penelope, Iain and Peter as well as special Aunt Vera Orr of South Bend and special cousin Melodi.
Kevin had a very full and diverse life that included travel to Germany and many trips to Mexico. We will miss the fun, loving guy that we grew up with and will cherish the many memories we have. He was special and we can certainly laugh at our childhood memories and cherish his presence throughout our adult lives. It seems he is gone too soon, but we trust that his Life Journey was what God intended and he touched many lives where he made a difference. We want to thank all those who loved Kevin throughout his journey.
Kevin will be celebrated by his family on Sunday, October 25, at a private gathering.
Arrangements are under the care of Goethals & Wells Funeral Home, Mishawaka.
10/26/2020 JFC
Click here to see Kevin Scot's last Profile entry.