In Memory
William Moshak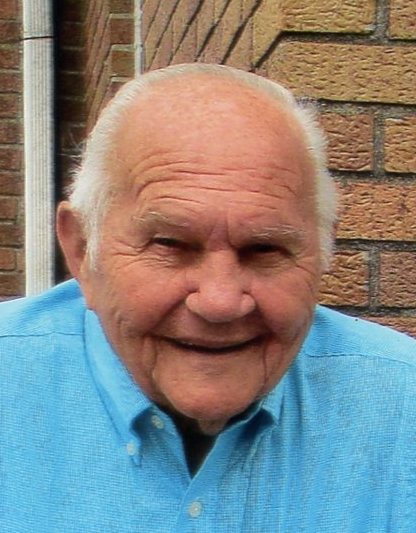 William "Bill" Moshak, 86, of Mishawaka, passed away Saturday, February 13, 2021 in St. Joseph Regional Medical Center.
Bill was born March 2, 1934 in Mishawaka, to the late Anton and Olga (Stasula) Moshak. He grew up in Mishawaka and was a graduate of Mishawaka High School. Bill served his country in the US Navy. He attended Purdue University and earned a Bachelor's Degree from Bethel College and Master's Degrees from IUSB and University of Notre Dame
Bill married Catherine A. Naftzger on October 28, 1961 in St. Monica Catholic Church, Mishawaka. The couple made Mishawaka their home. In later years they wintered in Orange Beach, Alabama.
Bill taught mathematics at LaSalle High School in South Bend for nearly thirty years. He was a member of St. Monica Catholic Church and volunteered with St. Vincent DePaul Society. Bill was a stamp collector and belonged to the Northern Indiana Philatelic Society. He built elaborate model train layouts and delighted in watching his grandchildren enjoy them. Bill was also an avid gardener. He especially liked growing tomatoes, canning and making home-made soups. However; in the kitchen, he was best known for baking his Christmas kieflies that he loved sharing with others.
Bill's surviving family includes his wife of over 59 years, Cathy; a son, Anthony (Patricia) Moshak; a daughter, Beth (Brent) Williams; five grandchildren, Ryan, Kody and Megan Moshak, Kaylee (Matt) Ganus and Steven Williams; and many nieces and nephews.
Bill was preceded in death by a son, Jonathon Moshak; and eight sisters and two brothers.
Mass of Christian Burial will be celebrated at 10:30 am Friday, February 19, in St. Monica Catholic Church, 222 W. Mishawaka Ave, Mishawaka, with Rev. Jacob Meyer officiating. Burial will follow at Chapel Hill Memorial Gardens, Osceola.
02/16/2021 JFC