In Memory
Rana Lynn Lodyga - Class Of 1981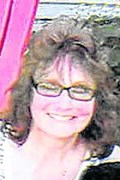 Rana Lynn Lodyga

June 27, 1963 - June 10, 2018

SOUTH BEND - Rana Lodyga, 54, passed away unexpectedly on Sunday, June 10, 2018.

Rana was born on June 27, 1963 in South Bend to the late Richard and Lillian (Nowaczewski) Nowak. On May 12, 1990 in St. Adalbert Catholic Church, Rana married Robert (Bob) A. Lodyga, who preceded her in death in October of 2000; she is also preceded in death by her father-in-law, Harry & mother-in-law, Theresa Lodyga.

Rana is survived by her children, Amanda (Dennis) Lodyga and Robert J. Lodyga, both of South Bend; also left to cherish her memory is beloved sister, Cyndy (Ray) Wroblewski of South Bend; and a dear nephew & godson, Jeffery (Lauren) Wroblewski of Indianapolis; sisters-in-law, Donna (Terry) Cline and Kathy (Steve) Lodyga; nieces & nephew, Amy Cline, Sara Cline, and Josh (Stacy) Cline; and host of great- & great-great nieces and nephews.

A lifetime resident of South Bend, Rana attended St. Stanislaus Catholic Grade School and was a 1981 graduate of LaSalle High School. She spent the last seven years as a crew member at the McDonald's on Lincolnway. You could always look forward to her loud and happy voice over the intercom and her smiling face at the window. She worked hard her whole life to make sure her children had whatever they needed and wanted. Rana was her children's biggest fan and never missed an opportunity to cheer them on in life. She was proud of her family and jumped at any opportunity to talk about them. Rana will be remembered as a strong, loving, caring, protective mother and will be dearly missed by them.

Rana loved her grandpups very much and always brought them treats when she came to visit. Copper, George, and Spencer will miss her very much. She leaves behind her own golden retriever, Harper, who now lives with her daughter.

She enjoyed reading, playing bingo, and always had quarters on hand for family dice games. Rana was notorious for bringing random snacks to family gatherings, but her cheese balls were the absolute best. Recently she began trying her hand at craft projects, and developed a love for plays.

Visitation will be 4:00pm to 8:00pm Friday, June 15, 2018 in ST. JOSEPH FUNERAL HOME, 824 S. Mayflower Rd., with a Rosary prayed at 5:30pm. A Mass of Christian Burial will be celebrated at 10:00am Saturday, June 16, 2018 in St. Adalbert Catholic Church. Burial will follow at St. Joseph Cemetery.

Condolences for the family may be made at www.sjfh.net.