In Memory
Elmore Baker - Class Of 1969 VIEW PROFILE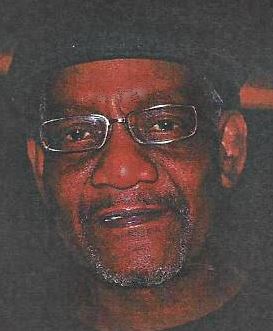 Elmore Baker
Aug. 28, 1949 - Jul. 24, 2018
Elmore Baker of South Bend, Indiana, passed away at 7:55 pm on Tuesday, July 24, 2018 at the home of a friend. Elmore, age 68, was born on August 28, 1949 in Frenchman Bayou, Arkansas to Willie Lee Baker and Inobia (West) Baker.
Elmore, better known as Elmo to all, arrived in South Bend in 1966. He graduated from LaSalle High School in 1968 and worked as a supervisor of Magranahan Distributing faithfully for many years until retirement. Elmo loved to drive, no matter the distance. Near or far, he was always willing to be a "personal chauffer", as he put it. Elmo also loved to dress from head to toe, always had a hat to match and never let a pair of tennis shoes touch his feet. Elmo also loved his family, cooking and his friends from the "Water Hole".
Those left to cherish his memory: sisters Geraldine (Willie) Hastings, Helen Chandler, Barbara Townsend and Flora Hursey, all of South Bend, Arbara Mason of Chicago, IL), Velma Washington and Laurine Smith (Los Angeles, CA) and one brother, Isaac (Valetta) Baker of South Bend; two children: Mark Andrew Bullock of South Bend and Erika Baker of Kentucky; 7 grandchildren; four great-grandchildren; as well as a host of nephews, nieces, cousins, great-nephews, great-nieces and friends. Elmore also leaves behind a special friend, Joyce Baker and a special uncle, John West.
Elmore was preceded in death by his parents, Willie and Inobia Baker; paternal grandparents Elmore Baker and Mattie Smith; maternal grandparents Clem West and Annie Mae West; sister Mattie Scott and special uncle Gilbert Smith.
Funeral services for Mr. Elmore Baker will be held on Friday, August 3, 2018 at 12:00 p.m. at Palmer Funeral Home - West Chapel, 2702 Lincolnway West, South Bend. Friends may call on the family for visitation for one hour prior to service at the funeral home.
Online condolences may be left for the family of Elmore Baker at www.palmerfuneralhomes.com.
To send flowers to the family or plant a tree in memory of Elmore Baker, please visit our floral store.
03/14/2021 DEC
Click here to see Elmore's last Profile entry.