In Memory
James E. Karkiewicz - Class Of 1969 VIEW PROFILE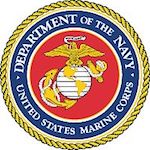 James E. Karkiewicz
Jan. 22, 1950 - Dec. 16, 2010
James E. "Jimbo" Karkiewicz of Mims, FL died at Parrish Medical Center. He was the son of Benjamin and Joan E. (Dombrowski) Karkiewicz.
On April 18,1970, Jim married Dawn H. (Young). Surviving are his wife; Dawn; children, Tracy L. Karkiewicz of Titusville, FL, Danny J. of Melbourne, FL and Michael P. (Jaime) Coop of Mims, FL; grandsons, Christopher, Michael Jr., Tyler and Conor; siblings, Larry M., Sharon D. Flis, Nancy S. (John) Heierman and Laurie J. (Dave) Kroetz. He was predeceased by brother, Richard A.
Jim was a graduate of LaSalle High, a veteran of the U.S. Marine Corp and was employed in the elevator industry and worked for 18 years at Parrish Medical Center. He was a member of Loyal Order of Moose (Indian River Lodge) and attended Holy Spirit Catholic Church of Mims.
Cremation will take place at North Brevard Funeral Home and Crematory in Titusville, FL. Services will be held on December 30, 2010 in the chapel

Published in FLORIDA TODAY on December 27, 2010.
03/16/2021 DEC
Click here to see James E.'s last Profile entry.