In Memory
Beverly Jo Mariam Williams (White) - Class Of 1969 VIEW PROFILE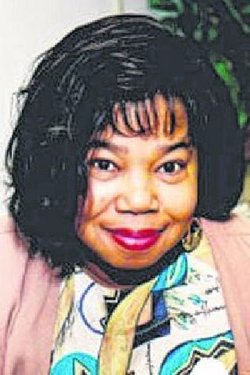 Beverly Jo Mariam White
Apr. 1, 1951 - Jun. 4, 2016
INDIANAPOLIS - Beverly Jo Mariam White, 65, passed away unexpectedly on June 4, 2016.

Beverly was born on April 1, 1951, to the late Alma Evans and Mr. Robert L. Williams in Little Rock, Arkansas. She was baptized, received Holy Communion and Confirmation at Our Lady of Hungary Catholic Church in 2008.

"Bev," as she was more affectionately known as, was a gentle, kind, loving and an easy-going lady. If you've met her, you would never forget this amazing woman and her laugh. She had enjoyed being with her family and friends.

Bev worked for the City of South Bend's Fire Department for 30+ years until she had retired in 2008. She has also worked for Personnel Partners and for Attorney Stanley Wruble's office.

She was preceded in death by her mother, Alma Evans; her brother, Roy Bruce; her maternal uncles, Jesse Evans and Herman Smith; and her maternal grandmother, Lucille Logan Carr.

Bev is survived by her two sons: James Anthony Williams and Richard Lamar White, Sr. (Tina Jones-White), all of South Bend; her grandchildren: Taylor White, Richard White, Jr., Tianna White, Jazzmyne Bradford, Ayanna Williams, James Anthony Williams; her father: Mr. Robert L. Williams of Bossier City, Louisiana; her nine siblings: brothers, Vincent E. Williams of Bossier City, Louisiana, Vernon Williams, Robert C. Williams, Mark B. Williams, Timothy Adams, all of North Little Rock, Arkansas; her sisters, S. Betty Brown, Debra Nelson, Terri Raglin, Pheleisa Woods, all of North Little Rock, Arkansas. Her significant other: Domingo Vega; godchildren: Lily and Mahlia; along with a host of nieces, nephews, cousins, and relatives/friends.

Special thanks to Diane Sutton, Dawn Woods-Edwards, Ada Fuller, and the staff of each hospital who'd taken care of the late Beverly Jo Mariam White.

The Mass of Christian Burial will take place at 10:00 a.m. on Saturday, June 11, 2016, at Our Lady of Hungary, located at 829 West Calvert Street, South Bend, IN.

Arrangements entrusted to Alford's Mortuary.Visit the Alford's Mortuary website to send family a condolence or to sign the guestbook at: www.AlfordsMortuaryInc.com.
03/18/2021 DEC
Click here to see Beverly Jo Mariam's last Profile entry.